Visit the best museums in Rome
If you are traveling to Rome you don't want to miss the art displayed in the city's museums. Here's our suggestions to discover the beauty of the eternal city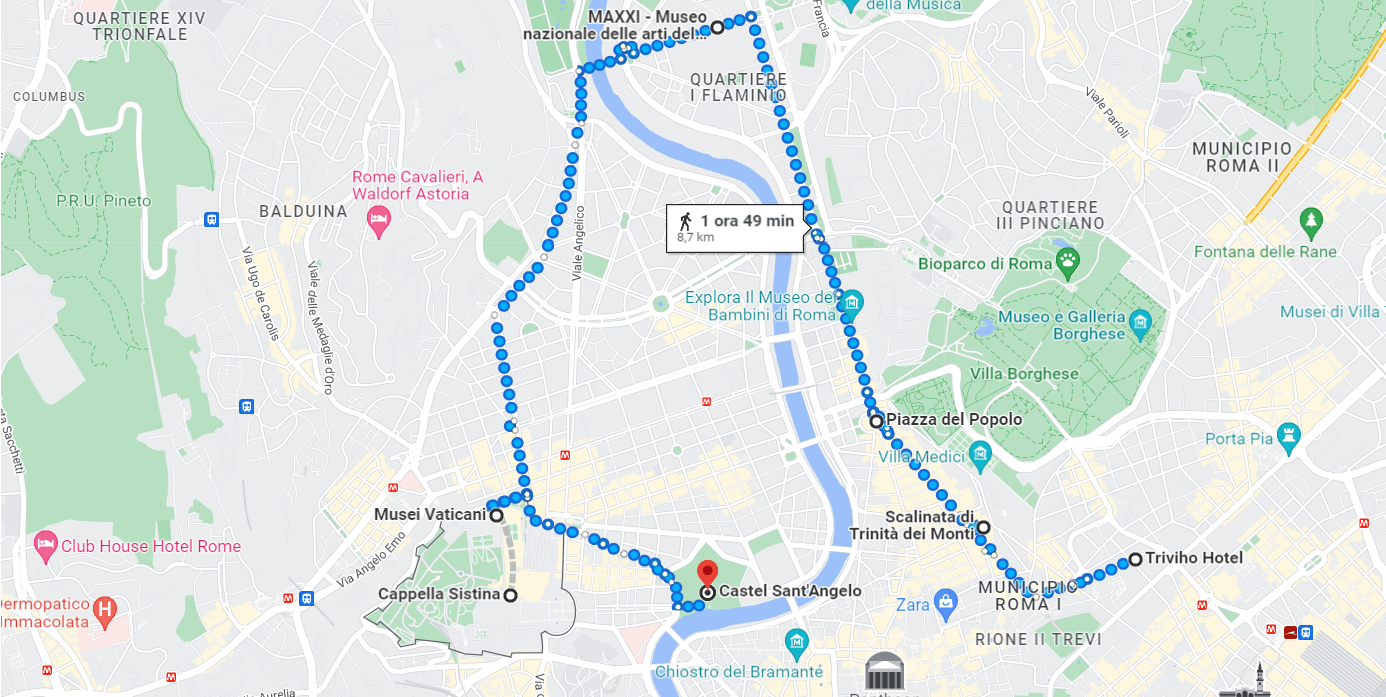 Suggested itinerary to discover the city
The Vatican Museums, a look into the past
One of the most visited museums in the world, it displays many incredible art pieces of historical value. The collection is so big you won't be able to see all of it in one go, so here's our suggestions for the pieces you don't want to miss. The first is Cappella Sistina, made around 1511 and painted by Michelangelo: take some time to admire his work, starting from "La Creazione di Adamo", the iconic scene where God brushes Adam's hand.
Behind the altar you'll find "Il Giudizio Universale", made by Michelangelo 30 years after the "Creazione" and another iconic scene. Continue your visit around Galleria delle Carte Geografiche, a 120 meters long gallery filed with frescoes. Here you'll see maps of Italy made in 1500, decorated with scenes of important religious event of that time.
If you want to see some sculptures, you should start with "Gruppo del Laoconte", retrieved in Colle Oppio and now displayed in the Cortile Ottagonale. It is considered the first piece of this museum, displayed since its foundation in 1506. These are just some of the wonders of Musei Vaticani, come and discover the others by yourself!
MAXXI, the contemporary art museum
MAXXI is the first national museum dedicated to contemporary art. Founded in 2003 to become the benchmark of contemporary creativity, its spaces are designed by the architect Zaha Hadid, who won the project beating 273 architects from all over the world. Today the museum is divided in four sections – MAXXI Architettura, MAXXI Arte, MAXXI Ricerca, Educazione e Formazione and MAXXI Sviluppo – and hosts many cultural events, art performances and much more.
You don't want to miss the architecture collection, the beating heart of the museum, a unique place and a benchmark for international contemporary art.
Discover Rome's beauty with a Suite in TriviHo
For your holiday in Rome come to TriviHo, our Luxury Hotel in the city centre, well connected to the main stations and airports and with a great location that will let you move easily around the city. We offer different room types, starting with the Suite, the ideal accommodation for two people, furnished with care and attention to detail.
The bedroom features a double bed with maxi headroom, a private bathroom with colored marbles, a living corner with coffee table and armchairs, perfect for your moments of relax. Breakfast is served in our elegant living room: we offer a wide selection of sweet and savory dishes, coffee, cappuccino and everything you need for a typical continental breakfast.
If you have specific needs, please contact our staff, we'll make a breakfast suited to your needs.