For a weekend in Rome stay near the Trevi Fountain
To make your holiday perfect choose our Luxury Hotel and experience a few days surrounded by the TriviHo elegance and undisputed style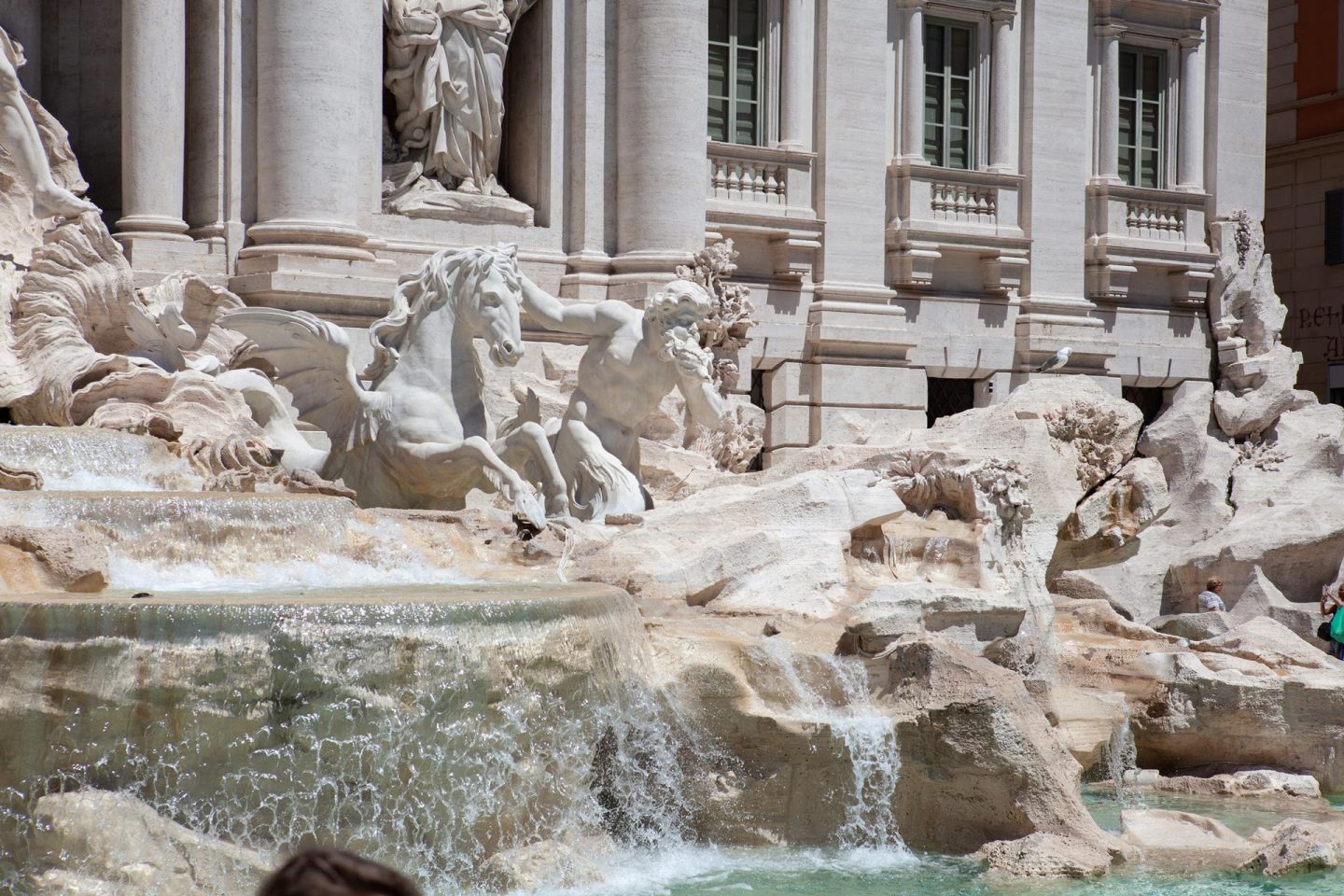 Trevi Fountain – Roma
Customised services and refined furnishings
Here you will find sober and refined environments, enriched by works of art and antique furniture. Our rooms are furnished with all amenities to spend your holiday in Rome and experience unforgettable moments. If you are a discerning traveller, you can choose our Suite Glass – the best solution for those who don't want to leave anything to chance.
It has a king-size bed, a lounge area with armchairs and coffee table, and a private bathroom with a shower cabin, double sink and freestanding bathtub. With a wide window that gives a pleasant and welcoming natural light, you can satisfy your relaxation needs in the core of the Eternal City.
Perfect city location
For your private tour to discover the beauties of the city, just get out and walk a few minutes and you will reach the most famous monuments and iconic landmarks of Rome. The Trevi Fountain – which is the most famous of all the monumental fountains – is only ten minutes away. Stop to admire the wonder and the majesty of this masterpiece!
Its current look is the result of Pope Clement XII's will and it was designed around 1730 by architect Nicola Salvi. Close by the Trevi Fountain you can admire the Spanish Steps. Proceeding along Via del Corso – a popular shopping street, as well as the adjacent Via di Ripetta and Via del Babbuino – you can appreciate elegant shop windows, the best Italian and international fashion designers' haute couture boutiques.
You can conclude the stroll at Piazza del Popolo with the 24-metre Egyptian obelisk at its centre and the Santa Maria del Popolo Church, where you can enjoy some paintings by Caravaggio.
A few steps to discover the world's most famous fountain
Getting to the Trevi Fountain from TriviHo is as easy as a 10-minute walk. Just ask at reception and we will be happy to give you all the directions you need to walk to this and other incredible roman sights. Enjoy your walk!